do you know LUPIN?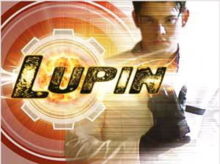 Philippines
April 8, 2007 7:50am CST
yeah, he is famous. he is the world's greatest thief. Before it was just a manga, and then an animated series, now, here in the Philippines, it is a live action. tomorrow, Lupin will be launched in the Philippine Television. It is leaded by Richard Gutierrez as Lupin. Janno Gibbs as Inspector Clavio. Katrina Halili as Ashley (one of Lupin's best friend) Ehra Madrigal as Brigette (Lupin's best friend also) In the anime series, the four lead characters are composed of Lupin, Jigen, Goemon and Fujiko. Here in the live action, it is different. Lupin will be aired tomorrow on a prime time slot. now guys, can you give us some memories you remember while watching this animated series? what do you expect in the live action?
9 responses

• Philippines
8 Apr 07
Me too, I have watched some of it's series when I was studying before. Lupin is a funny guy. It would be better if they choose Bong Navarro as Lupin, this would match his character and personality. Actually Lupin does not look that handsome, in my personal opinion Richard Gutierrez should not be the lead star.

• Philippines
8 Apr 07
yeah, vhong navarro looks the perfect Lupin but he is working on the rival network and I think Richard G. can do it, he has the skills, the talent and of course, the looks. yeah the Lupin is not handsome, but many will love the new Lupin for he is now handsome than ever ha ha!

• Philippines
5 May 07
hi mskzalameda, I used to watch Lupin anime with my younger sister. I'm not really into the series but I find Lupin really funny. My sister though is a die-hard Lupin fan. She must be pretty excited to know that it is going to be shown in live action. We live apart and I haven't talked to her for a long time. Thanks for the information and happy posting!

• United States
8 Apr 07
I never heard of lupin it must not be shown in the USA although if it is an animated series i probably wouldnt watch it if it was !

• Philippines
9 Apr 07
it will only be aired here in the Philipines and maybe after the show is aired here, then it will be internationally viewed.

• Philippines
8 Apr 07
umm.. let me see i like lupin the live version.. i always imagine lupin and conan working together what i mean is lupin steals and conan figure out who steals it something like that.. i rather look for stuff than get stuff.. hehe i like richard though he's nice..

• Philippines
8 Apr 07
conan fan also? he he. i think that idea will not work out for lupin is a great thief and can escape all the things that come his way while conan is just saying the truth and he can't capture lupin. lupin is an obvious thief and everybody haunts him. there's nothing left for conan to solve ahehe!

• Philippines
8 Apr 07
Wow..! Your details are super about this show... No wonder you're a Kapuso.. Lupin is a highly acclaimed cartoon too.. Many international critics tell that the story of Lupin cartoons - though comedic in nature - have good substance.. I just hope Richard gets out successful at having this internationally noted cartoon-turned-real role...

• Philippines
8 Apr 07
yup! i am a true blue kapuso ha ha! i think he can do it. having the past shows like mulawin and sugo, it gave richard some skills on how to improve the LUPIN show. :)

• Philippines
8 Apr 07
I like the animated series of that thief, Lupin and his friends. However, I do not look forward to the airing of the GMA series which stars Richard Gutierrez. That is a far cry from the animated series. I can sense it. Just by looking at their promotions on tv.

• Philippines
8 Apr 07
why my friend? for me, i think it is too cool. from the effects, the castings, the story line. i think it will work out against channel 2's rounin. hehe not to offend the kapamilya's out there. :)

• United States
23 May 07
Sweet I love the entire Lupin series! Yuji Ohno does a wonderful job with the music and Mr monkey punch is a genius!

• Philippines
5 May 07
i was a fan of lupin the cartoon but i am sorry but i am not interested with the live version. I like the actor. Who wouldn't like richard gutierrez??? he is so handsome but for the series... no thanks... I watch gma shows but this one is too much for me...

• Philippines
2 May 07
i'm also looking forward for r. gutierrez' Lupin.my favorite is Lupin III-the animated series