Will you CHANGE for someone?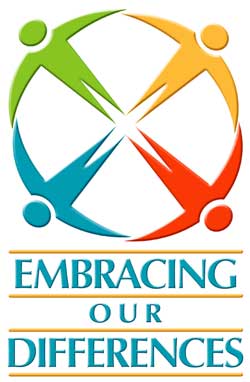 United States
9 responses


• Philippines
9 Apr 07
well, i believe in opposite attracks. some people might fight at their differences but if you talk it over you'll manage to fix things out. same here, my partner and i have different interests, i love Amazing Race and he loves WWF. hehehehe. and so, sometimes we enjoy watching both. we set dates, like, this day of the week we watch Amazing Race and the next week, your WWf. and it helps really.

• Philippines
9 Apr 07
I believe that the difference between you and your loved one adds spice to your relationship. It would be too boring if you like the same things. I believe that you should maintain your identity even though you and your partner gets united. I wouldn't change for someone. If ever I will change, it will be for myself. For my own welfare. It's because if I would like to be loved by another person, I would like him to love me as me. No pretensions at all. I wouldn't like him to love me because I pretended to be someone that I am not. It would save you both the troubles in the long run.

• Indonesia
8 Apr 07
For someone we love very much, I think there is not mistakenly changed, let alone changing to be come a good, example don't smoke. Best regards

• Singapore
8 Apr 07
Well.. i wont mind giving it a try in changing for the person i love.. but if i try already and it ended up me being unhappy.. i will tell her that it is not possible.. and if she understand.. she wont ask me to change.. Anyway.. if someone truly love you.. she like the person you are and not the person in her dream.. that defeats the purpose isnt it?? Love is to be happy.. not to be unhappy!! we like the person of who they are.. not what you want them to be..

• Philippines
8 Apr 07
I would stand for who I am, if the person really loves me he'll accept me for whatever things that I do. I mean differences are just differences, it can be settled. What's a life without adventure and challenges. It would be too boring when you have a relationship with someone who is a mirror image of yourself. You'll fit in just rightly for who you are.

• United States
8 Apr 07
people can like different things and still get along...i wont change my likes or dislikes but i also will not try to change his..the world would be a pretty boring place and so would our lives if everyone liked the same things all the time...we just compromise trade off on who picks what meal or what show we watch...and it works great

• United States
8 Apr 07
petty things like that i always compromise on becuse they are just petty things...but when it comes to major things like my spirituality, how i dress, how I raise my kids, my beliefs or opinions in life etc I stand my ground...

• Murfreesboro, Tennessee
8 Apr 07
My husband and are actually very different: we have different religions, like different kinds of books and movies, enjoy different activities. I think it would be boring to always be doing the same thing or look at things the same way. I'm glad neither of us expects the other to change, and that we can enjoy our differences as well as the things we have in common.