Are you close with your mom?

United States
5 responses

• China
8 Apr 07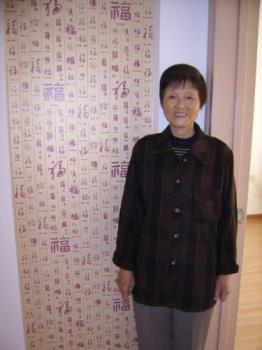 I and my dear mother is the best friend,i would like to tell her my thinking,and we share the good times as well as the bad times.I always go shopping with Mom on Saturdays.I used to make elegant meals for my mother,i love my mom forever.

•
8 Apr 07
Yes I'm very close with my mum and I feel like i can tell her anything. Even though I live far away from her (she lives in Jakarta Indonesia and I live in Aberdeen,Scotland) we always in a good contact. I call her almost everyday or at least I chat with on yahoo. I try to go home once a year just to be close to her....xxx

• Philippines
8 Apr 07
I'm very close to my mom, I told her everything that happens to me everyday.. She's my hero. we're not going in spa or stuff like that, but we shop together. she prepares my food when I go to work, and I always want to kiss her and hug her. I shared my secrets with her, and she does the same too.. I really love her..

•
8 Apr 07
I am close with my mum but I don't go shopping and 'stuff like that', I feel I can tell problems and queries to my mum better than my dad, however I feel I have a better relationship with my dad because we like similar things, also he is more laid backed and more fun to be around, this does not mean though that I do not have fun with my mum.

• Canada
8 Apr 07
I'm really close with my mom. She is like my best friend it wasn't always that way but it has been most of the time. Even when I was younger I usually thought I could tell her about most things.