Dreams..flying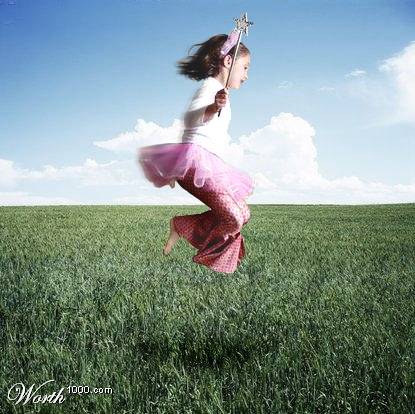 India
April 9, 2007 3:27am CST
i often dream of flying.. i mean the faster i run the higher and faster i fly.. and i always feel that someone is following me.. do u ever dram of flying
3 responses

• Singapore
9 Apr 07
Oh yea, I LOVE those dreams. Sometimes I would dream I would soar so high and I'd be flying amongst the stars, sometimes I'm flying across the clouds. It's a very nice feeling. I've always liked flying dreams. Nowadays, I don't dream much of flying as much as I want to. If ever I dreamed of flying, I would always struggle to fly in my dreams. It wasn't as high as I used to fly, just medium height and it was hard doing. I miss those dreams.

• Malaysia
9 Apr 07
Cool. I don't think I've ever dreamt of flying before. All I ever do in my dreams is walking! Or sitting. But I had so many dreams so I don't really remember. Then, somehow, I'll find myself falling down from a very, very high place and feel like a 'bump' and then I'm awake. It's weird the feeling, like I've really fallen or something.

• Philippines
9 Apr 07
I have often dream of flying too. Most of the times, someone or something is running after me and I am trying really hard to fly but I just can't. So it's usually a scary dream. Only once did I dream of flying that I was really able to do so. It's also a scary dream. My cousin and I were buying fish from the public market and he asked me if a certain fish is okay and I said it looks like it's not really fresh. I just whispered that when suddenly, the male vendor look up really angry at me and he's holding a butcher knife. That's when I pulled my cousin's arm and we started to run and when we were cornered by our house's gate, I tried to fly and I did.