Where do you purchase your vegetable seeds from?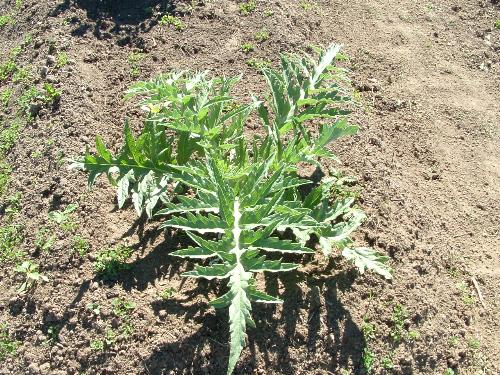 United States
April 9, 2007 1:11pm CST
What companies have you found to be the best for purchasing herb and vegetable seeds? Good quality? Customer Service? Delivery? I have a large garden plot and enjoy planting MANY different varieties. I have tried Peacful Valley this year for some of my seeds. I was not impressed with the delivery as it took a VERY long time. I have not planted them yet....
3 responses

• United States
9 Apr 07
I order from Burpee seed co. (www.burpees.com) I have never been disappointed with the product, customer service, or speed of the delivery. Always a good choice! I've also ordered from Park Seed Co. (www.parkseed.com) Again, the quality is supurb with the seeds from here. You can order from the catalog, or online. Quick delivery with their products as well! The 3rd site that I usually order from is Thompson & Morgan. (www.thompson-morgan.com) Their site is a little difficult to navigate. It's helpful if you have a catalog (you can order these free from the website.) They also have quality products, service and delivery. Good luck with your seed orders, and gardens!

• United States
9 Apr 07
Oh creematee, thank you for reminding me about Park Seeds. They are one of the best around. I used to order from them alot when I lived in the midwest. Excellent selection too. Thanks

• United States
9 Apr 07
I like Parkseed Co.and Burgess myself.I also look for them at the local feed stores.

• United States
10 Apr 07
I'm so happy that I could help! :) Thank you, too, for best response.

• United States
11 Apr 07

• United States
11 Apr 07
Wonderfull! It looks like I will probably look to Burpee and Park seeds for the remainder of seeds I need to purchase. I want to get a variety of herbs and since I wasn't happy with the last place I ordered from this will be a great help. Was this one of your own homegrown eggplant? I got a couple of very small eggplant last year but it was barely enough to make a sandwhich with! :) I think it is just to cold here in the pacific northwest. Oh well!

• United States
9 Apr 07
I like Burpee Seeds. I have several seed catalogues. Another one that I have used before for seed delivery is Territorial Seed Company. They used to be very very high quality, I don't know about now, because that was several years ago...like ten. I think Burpee Seeds have an excellent reputation though. I usually just buy them in the store.

• United States
9 Apr 07
Thank you for your advice! I received Territorial Seed Companies cataloge this year also. I did not order from them but I have used their catalogue as a resource regularly. In fact I have it sitting on my shelf with the other garden resource books. I love the way they are so thorough with the germination rates, soil temps, seeds per packet, etc. I still need to order some herb seeds so perhaps I will give them a try.