"People always tend to believe the first thing they hear....Why is that?".....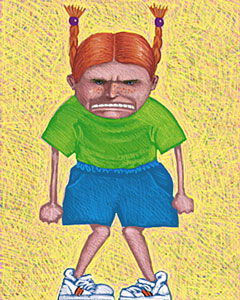 Philippines
April 9, 2007 10:32pm CST
....... our maid's really annoying me. She's such a rumor-monger. Whatever she hears, she'll instantly react and give comments regarding that matter. . Why are there people out there who can be so judgemental to others without them knowing first the reasons behind, if it's really true or not. You get what i'm sayin' here? hahaahhhh, i can't last for another day with people like her. Spare me, phleaze?!!
3 responses

• United States
10 Apr 07
I try not to do this so much. I guess it is just nature, we hear something and think "REALLY??" Sadly, half the time it isn't true. When, I came to terms with this I decided to try not to do it. I find myself, doing it once and a while. Though I do not going running off to start something. I have heard woman can be known to do this more. I only say this because my mom is also this way. Please, do not think me sexest. Have you ever thought about asking her personally about it?

• Philippines
10 Apr 07
A couple of times before where i got really so irritated by her. I confronted her and she just stumbled and didn't said a word. . I'm the type of person who don't usually confront a person. I'm like a volcano which only erupts when too much heat going on inside. You know what em sayin'? ... (",)

• Philippines
10 Apr 07
You'd better get rid of those things or people that annoyed you. Since she is your maid you have the right then fire her considering that she does not conform to your criteria in character.

•
10 Apr 07
There is always 2 sides to a story, i often get the situation that people believe the first thing thats said which isnt always True. Myself on the other hand i like to see myself as opinionative of both sides i like to stay neutural in discussions where possible anthough if ithink something is wrong i will definately express my side of the story.