Rename Team India

India
April 10, 2007 4:10am CST
In my opinion, we should stop BCCI from using "Team India" as a name for cricket team, which is chosen by them and plays for them. Why should we allow a bunch of incapable people to tarnish name of our great country. The mandate to choose the players in team is with BCCI and India as a whole does not have any say in the selection of the team. Neither there is any transparency in the manner in which the players are chosen. Let us first discuss about BCCI. BCCI is a profit making organisation, which does not have any cause for charity or for that matter any other cause which is of public interest. No part of it is run by the Government of India. Hence it should not be given a right to use India in the name of cricket team it governs. I propose that they should use names like "Eleven Stars" or "Lucky Eleven" as their cricket team's name. In this manner they would not be spoiling the name of our great country. Moreover I have not seen any of the cricket player of BCCI's team playing for the sake of India. It is only for themselves that they are where they are. I can bet if any player can play for a match fees which is an average per capita income of India. It is only because of the huge amount of money involved, that they are interested in playing. There are players in our team who feel that not paying taxes to Government of India is their right and they can go any distance to avoid paying taxes. If an ordinary citizen is made to pay taxes through his nose, then why these cricket players, who earn money only because people love watching them play, are reluctant to pay taxes. It is high time that we take this issue seriously and ask BCCI to refrain from using "India" in the name for their cricket team.
2 responses

• India
23 May 07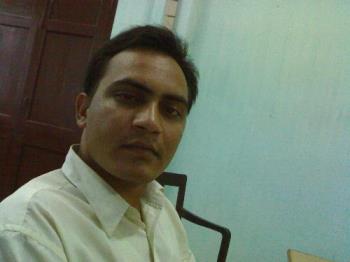 you right buddy,they shold not use the name of INDIA in such a way. the players are playing for theirself , BCCI and multinational companies not for india.Now a days in india cricket is not a game but it became a rich and royal business for 11 and BCCI.they can rename team by name they want but INDIA should not be include.

• India
23 May 07
thanks for sharing the views..

• India
23 May 07
I totally agree your point friend. I think that no one in the board as well as playing eleven are playing for the country. They just want to make money for their future. Once they earn enough from cricket and have some side earning then they will start playing badly and finally will look after their business. This corruption is what spoiling our countries name. I pray that soon some actions are taken by some good government and India becomes an anti-corruption country.