Who's more in control in the relationship?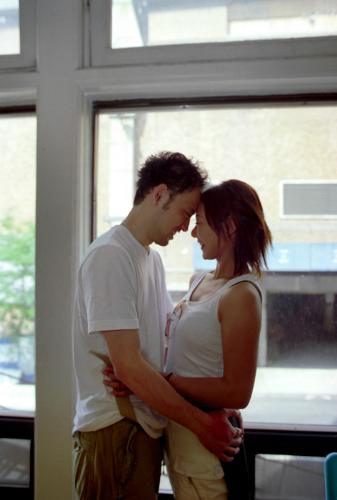 Philippines
April 10, 2007 7:25am CST
Having a boyfriend, girlfriend, husband or wife is pretty much exciting because in here you will build a relationship. I guess when a couple is married the relationship is more mature than a boyfriend/girlfriend thing. Because a married couple discuss everything they need to know about themselves and try to divide the important aspects in their lives to have that perfect relationship. Boyfriend and girlfriend relationship is more of having fun, not taking it too seriously but not all couple are like that. In my relationship with my boyfriend is fun and interesting. He acts like my dad (that I didn't see and feel the love of my dad for a long time because my parents are separated). He protects me so much. So I can say that he's more in control but sometimes I plan things my way. But when it comes to security and protection he's the one who's very much like the father's who loves their daughter so much.
3 responses

•
10 Apr 07
Relationships come in many shapes and sizes. A boyfriend girlfriend relationship can be as serious as a marriage and the other way around. Sometimes relationships are different from the norm. Does it really matter who is in control? Or does it just matter that both parties in the relationship are happy?

• United States
10 Apr 07
Good response. I think a relationship fluctuates within itself according to the needs of the current situation. Like you said....Does it matter?

• Philippines
11 Apr 07
Yes i agree to that! It doesn't matter who's in control but in what I'm experiencing now is like that, even though my boyfriend is in control of our relationship I am still happy and we're both happy!

• United States
10 Apr 07
my husband is more in control of our relationship...he loves and protects me and all household decisions are made by him...my job is to take care of him and our house and family...

• United States
10 Apr 07
Ah, but my question to you would be do you like it that way? Or do you think that it could foster resentment eventually?? Respectfully questioning of course.

• Philippines
11 Apr 07
If she's happy that way why not right? People make choices on their own, its her choice so I bet she's fine with that.

• United States
10 Apr 07
I would say the women because we have the power of the puss* lol and men all want that.