Would you fight for your life?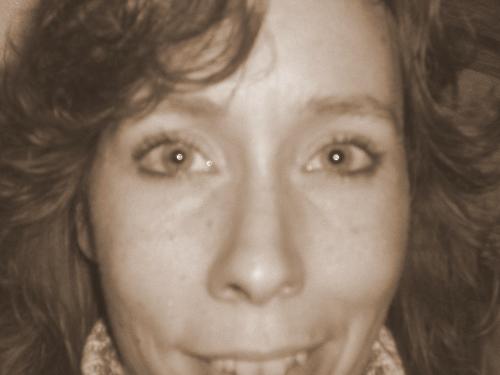 United States
April 10, 2007 8:09am CST
A man beat me to a pulp, and I slowly began to realize that my life has got to change. My whole life I struggled to overcome the issues of childhood abuse. Most of it was mental and that is why I can't get rid of the shadow hanging over my head. Most people know someone in a situation like mine and the only response I seem to get is, "I'm sorry you had such a rough life." My objective is to invite people to tell their story without ridicule or apprehension. It may come to you as a newsflash in some cases, but one thing I've learned is that if you want the circumstances to change, then change them for yourself. Helping others is next; its one of my interests. I'd like for people to open discussions that are tabu in being a survivor these days, since drugs and alcohol are so much more prevelant and devistating to users. I want to invite people to give their opinion on this topic, because I can better educate myself and my children. My story comes from being a second child of my mother's and a third child of my father's. I am the only girl and the youngest of my siblings. My mother liked drugs and all their wickedness. My father sets the bottle down about every five minutes and lifts it up every two minutes. I'm sure you can relate to what I mean. School got me through, helped me focus on not being like them. I went as far as 3 years into the school of nursing at the university, but my life changed for the worst and I made a few bad choices. I married to soon, and didn't finish school. My mother passed away shortly after, and that helps me cope with the ill feelings of loneliness. She is probably the reason I hate to be left by myself, especially at night. I might not like being alone, because those also were the times that my foster brother had molested me. My father is still living, but I feel it would be best that he go anytime. He'd gives himself and I grief. I can't be around anyone who drinks alcohol, becuase I now hate the smell. It reminds me of bad things as well. Worst of all is that I used to have choose relationships involving drug and alcohol abuse. I thought that if I couldn't change my parents then I would change my partner. That never worked and when I man took it upon himself to try to take my life, that helped me change my mind about everything in my world. I now put myself before others and just ask them to bear me! Do you have a challenge to overcome? Would you please not leave me alone? theponch's wife
2 responses

• Australia
10 Apr 07
Yes most people do use mental abuse which is very bad, I know as I suffer this as a child as well. Yes you must change them for yourself so that you can progress and go on with your own life. I have had a lot of close friends help me overcome this, which I appreciate with all my heart, yes I can relate to what you mean about your parents, but I was adopted and it was their relatives that said that I was not their blood so therefore I was not allowed to go out with them when they took my cousins out, and they used to say dreadful things about my real mother, I was lucky though as I have met up with my real family and now I am loved and wanted. I also married to soon the first time but now I am married to a decent man who does love me. I also was raped at the age of 5 years of age by my adopted uncle so I had a lot to overcome but I won in the end after suffering depression for 25 years. No worries I will be your friend and help you to overcome your problems

• United States
10 Apr 07
heck yes I would. Even though I have tried to end it many times. I would never really do it and if I did end it it would be by my hands not someone elses. No one is going to stick up for you. Only you can keep you safe from that kind of things. So be carefull everyone. There are mean men out there that will wait till you love them then beat you. And if that has happened you dont need them just move on.