grieving the loss of a loved one.

India
April 10, 2007 12:02pm CST
If you have recently lost a loved one,you are frieving and hurting.So it probablycomes as small consolation when friends tell you,"It will get better".But a new Yale University study published in the Journal of the American Medical Association has established that for most people "all the negative grief indicators are in decline" after six months of mourning. Of the 233 people studied, more than 80 percent had recently lost a spouse.In looking at the five stages of grief - disbelief,yearning,anger,depression,and acceptance - reseachers found that yearning was the strongest emotion survivors felt during the grieving process. The study has implications for family members of the surviving spouse.If you notice your loved one is still having difficulty coping after six months,it may be time to seek help.Reseachers concluded that when the negative emotions last longer than six months,it"suggests the need for further evaluation of the bereaved survivor and potential referral for treatment".
3 responses

• Canada
11 Apr 07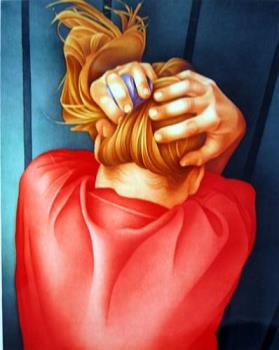 First I am sorry for your loss. I have myself loss several people in my life, my first loss was my mother, second my grandparents and most recently my brother-in-law. I still have not gotten over my mother passing at it has been 21 years, and I have seeked help to heal and find closure but there will always be a void. I also see that in my b/f who just lost his brother 2+ years ago and many things still set off memories and cause depression and guilt to pore in. It is a fact of life but as human it is hard to let go.

• United States
10 Apr 07
I have lost two people in my life and it is devastating, as you describe...I must thank you for sharing that piece of information and yes, I did go through all those stages but never did seek help, many times I wonder if I should, if speaking to a professional would help.

• India
10 Apr 07
i am happy that you found this infomation useful

• Australia
12 Apr 07
I'm sure,more or less,every one has stressed over this question:Can men and women just be friends?Well,the question is complicated. Surveysshow that many romantic relationships start off as friendships. But this may be because one person is attracted to other and chooses a let's-be-mates rather than a direct approach. A poll by women's website handbag.com found overwhelming support for idea of men and women being platonic friends.but nearly half the women said some male friends were ex-lovers and one third of women secretly lusted after their male friends but didn't act on it. men are also likely to be attracted to their women friends - a survey by MarketTiers of 1,000 people in the united states found that one third of men fancy one close female friend.