Who is your favorite NBA star?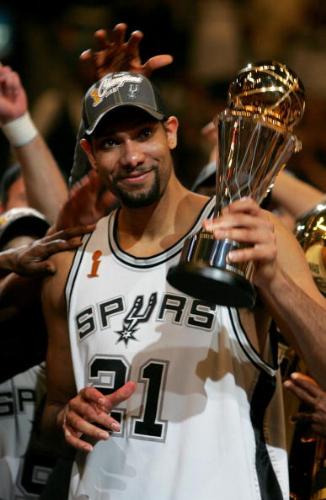 China
April 11, 2007 2:07am CST
As far as I'm concerned,Tim Duncan is my favorite
8 responses

• Philippines
11 Apr 07
for all-time NBA player, my favorite is no other than michael jordan. but by basing only on the current active players, my favorite is steve nash

• Philippines
12 Apr 07
michael jordan is a basketball god. no one could ever come close him. his basketball skills is paired up with great basketball knowledge and leadership and thats what made him an incredible player. most players right now lack the leadership qualities teams need, some have it but it comes out with age, they no longer have the skills to back it up. michael jordan is even famous than mao zedong in china. kids know him, he's a basketball icon


• China
13 Apr 07
Allen Iverson is my favorite.

• United States
13 Apr 07

• United States
12 Apr 07
lebron james. love the cleveland cavs. my uncle works for them. gotta love free tickets whenever you want them!!

• Israel
11 Apr 07
My favorite NBA player is Anthony Parker! I love him! I think he is a great player, although he isn't the best in the NBA. I also like Nash and Labron.