FrIeNdS or LoVeRs?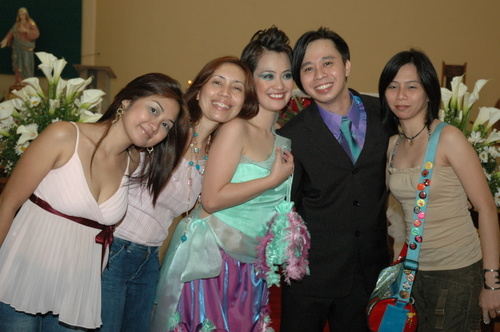 Philippines
April 11, 2007 7:39am CST
Have you ever been torn between choosing friends over lovers? Some relationships are not born right. You needed to struggle to make things beautiful and cozy for the people you love the most. Unfortunately, it's a long shot to mix oil with water. Some loves are just not so acceptable to your friends. What are you gonna do in this situation? Would you give up the love you know or the friends you've always known? My friends are like rocks. They've been with me through thick and thin. I've always known that they will be with me no matter what. So, if I have to choose between my friends and a lover, I'd always end up choosing my friends.It's always easy to find love than true friends. It takes so much to build and keep friendships.It's something that don't just happen overnight.
2 responses

• United States
11 Apr 07
hmm. I think if they are truly your friend, they would be happy for you no matter who it is that you love and they would try to find something likable in your lover. Real friends, will always be there for you even if they don't like who you fall in love with. If you have to choose between your friends and your lover, you shouldn't choose either of them. Anyone who pushes you to make a choice between them and someone else, isn't your friend or your lover.

• India
11 Apr 07
I agree with you that it's very diffcult to find a true friend but it's equally difficult to find a true love the quetion arises here is whom you are goin to choose between the two,different people will have different views regardin this but what i think is that if your true friend asks you to leave your love or vice versa then what makes them your true friend or love,bcoz frienship is all about carin and givin not takin or breakin relationships!!!!!Think about it!!!!