What do you know about Tigers (Panthera tigris)?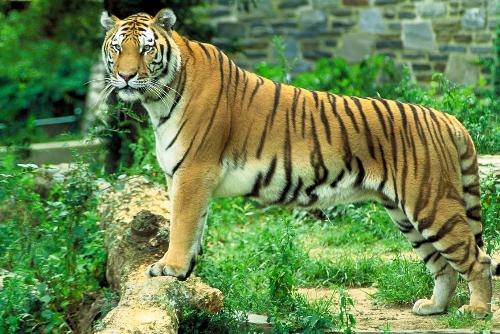 United States
April 12, 2007 2:06am CST
Tigers (Panthera tigris) are mammals of the Felidae family and one of four "big four "big cats" in the Panthera genus. They are apex predators and the largest feline species in the world, comparable in size to the biggest fossil felids. The Bengal Tiger is the most common subspecies of tiger, constitutin approximately 80% of the entire tiger population, and is found in Bangladesh, Bhutan, Myanmar, Nepal, and India. An endangered species, the majority of the world's tigers now live in captivity.
2 responses


• United States
15 Apr 07
I love tigers. They are the most incredibly amazing animals. They are magnificent and beautiful. It really is a shame that they are so endangered. I actually wrote an article about it. If you are interested it is here: http://www.associatedcontent.com/article/196994/endangered_species_tigers.html

• United States
16 Apr 07
If you need more information about tigers, this site will help you http://en.wikipedia.org/wiki/Tiger