To use or not to use fertilizer....

United States
3 responses

• United States
12 Apr 07
A good compost could be all your plants need. The danger with fertilizing is that if you use too much you will get along of leaves and no blooms. So be careful and find some compost which will help more over time. Good luck gardening.

•
13 Apr 07
It's usually worth adding a little something to the soil to replace what the plants take from it. As willowlady says above, you should be careful what you use, as some fertilisers ingredients promote more leaf & stem growth. I think this depends on the proportions of nitrogen and phosphorus and something else, sorry i don;t know details off the top of my head, but a quick web search should help you out. You could also try digging in some slow-release granules of fertiliser when weeding. They normally last much longer than water additives and you don't risk damaging the foliage and flowers either.

• United States
14 Apr 07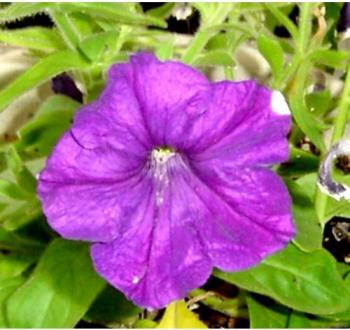 I have been using miracle grow and that really makes difference specially if you are using the same soil. Besides if your flowers are purple then use a colour enhancer liquid, it will prevent the later flowers from being faded blue or turning to pink.