The most hardcore line in the entire movie.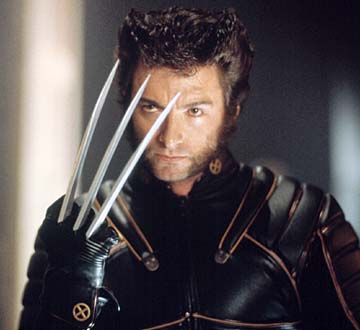 United States
April 12, 2007 3:04pm CST
What is the best line in the original X-Men?To me, it's right after Wolverine's fight with Mystique, when he emerges and Cyclops levels his visor at him. "Whoa! It's me!" "Prove it." Wolverine hesitates for a beat. "You're a d***." Cylcops considers this. "Okay." This just summed up the entirety of Wolverine and Cyclops' relationship in one fell swoop, and offered great comic relief. They couldn't have possibly timed this line any better. What's your favorite line in this movie? Why?
5 responses

• United States
12 Apr 07
I love that section and I agree it does sum up their attitudes towards each other. It was perfect. It was a great come back. I also liked between them: Wolverine: You actually go outside in these things? Cyclops: Well, what would you prefer? Yellow spandex? I thought that was a great line as well. It showed the attitude between them but had the humor of pointing out what Wolverine wore in the comics. The other set I really liked was between Wolverine and Storm: Wolverine: Magneto's right: there is a war coming. Are you sure you're on the right side? Storm: At least I've chosen a side. It was a powerful scene and it made a point. Right or wrong at least she'd chosen a side. That she was ready to make a stand for what she believed in. I liked that. It showed her stregnth of character and spirit.

• United States
13 Apr 07
I just thought of another one: "Do you know what happens to a toad when it's struck by lightning?" Pause. "The same thing that happens to everything else.* GZZAP!

• United States
14 Apr 07
Oh yeah I love that line as well :) That one does stand out. There were so many good lines in that one and the others really. I enjoy watching them.

• United States
30 Aug 07
From X-Men: The Last Stand Beast: "Oh my stars and garters!" Also a famous line from the comics.


• United States
16 Apr 07
if your going to mention that you have to mention when prof X says "I'm psychic you know" near the end of the movie when talking to -one eyed willie boy- lol

• United States
13 Apr 07
Storm: Wolverine, we work as a team. Wolverine: Yeah, good luck with that! That's the best line in all three movies.