Your most favorite fast food..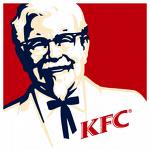 Malaysia
6 responses

• Ireland
13 Apr 07
My favourite fast food restaurant is McDonalds although sometimes they are not so fast and the food is often cold. They also run our of latte quite regularly. Still I love their quarter pounders and french fries and I have these at least twice every week.

• Malaysia
13 Apr 07
Yeargh! I also had the same experience like you in my visit to McD..heh..the food is often cold, especially the fries...normmally, I will ask them to give me a new cooked fries...heh, guess that they might get piss off with me.. One thing I love about McD, is during the Chinese New Year, they will come out will a speciall menu - Prosperity burger, beef. I just can't forget the taste of that burger...with a lot of black pepper sauce, really hot..hargh! so irresistable...

• Hong Kong
13 Apr 07
I love Jack-in-the-box the most! They've got a great variety of burgers to choose from. I like the one made from Pita bread alot; their Submarines are nice too! and also, their cheese cake, onion rings are wonderful too! I just love trying different things on the menu every time I go to have a meal there. Hardee's is also a good choice. I love the fish burger, the fried chicken and the rice with mushroom sauce. Oh! and I love their chocolate chips cookies! Real big ones, they looks really lovely! However, even I love them so much, all their stores were closed down and they'd moved out of the city were I stay already T_T! Leaving only McDonalds, KFC and Pizza Hut to choose from. Well, MaCafe is quite nice though!

• Hong Kong
14 Apr 07
It's ok! Badaiprk. Besides MaCafe, we don't have Jack-in-the-box and Hardees here anymore. and I miss them so much! lol!

• United States
19 Apr 07
We normally use Burger King or Wendy's depending on where we are. I like going to Burger King because the food is always fresh. You can also get some healthier sides to go along with your burger. Same with Wendy's I have never gotten a cold burger from a Wendy's. The only problem is that there are no Wendy's close to my home.

• Malaysia
9 May 07
My wife also love to go to Burger King..she just love their double black pepper burger...hehe..same with me, I just love their burger...Unfortunately, we always get a cold french fries from them...so what i always do, I'll ask a new cooked french fries without salt...hehe...they just can't say anything...


• United States
14 Apr 07
Sonic and Chick fila are my 2 favs.