what are you going to plant this year?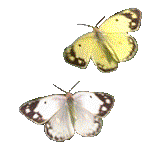 United States
April 13, 2007 6:40am CST
This will be the second time that I have ever planted a garden, and I made some wrong choices last year. I planted way too many peppers, and the cucumbers just never took off. So this year I am going to try to do things differently. Can you give me some suggestions on what to plant and how to plant them so that they thrive and are relatively free from bugs?
5 responses

• Malaysia
19 Apr 07
Lucky for me as i'm leaving in tropical country, its summer all year. I have small gardens but mostly decorative trees and for our shades. My hubby do not prefer fruit trees as the bring along all the pests and ants, he said i can buy the fruit from the market. I however enjoy eating food that i'd plated myself. I grown mango trees outside my house compound. I guess in a few years time, i can eat some of those mangoes.

• United States
13 Apr 07
I have a large garden and every few years it seems to grow again. Anything extra that grows is shared with friends and family. Could always give it to a local church that feeds needy families. Could set up a stand and collect some change to put toward plants next year. I will have zucchini, cucumbers, tomatoes, peppers, squash, watermelon, cantelope, swiss chard, corn, pumpkins, potatoes, sweet potatoes, herbs,beans of all kinds etc. I can hardly wait to get started. Good luck with your garden.

•
13 Apr 07
I'm actually on my first attempt at edible gardening this year. I've planted containers of lettuce and spring onions so far, but plant to grow much more. I also bought a cherry and two apple trees which are in containers for now until I decide where they will go permanently (I'm planning a large landscaping project, so don;t want to have to dig them up again!)

• Philippines
13 Apr 07
i intend to plant a lot of good thoughts and good deeds this year.

•
13 Apr 07
My garden isn't very large so I tend to grow things in containers and tubs where I can. Tomatoes are usually good in growbags or pots, and I have grown peppers and beetroot too. I have several smaller pots of culinary herbs on the back patio, they are close to the doors so I can get to them when I need them and the rest of the pots and tubs are sheltered by the patio walls. Keep your tubs and pots well watered though, especially in the summer when they will dry quickly