swan feeds fish at zoo!!!!

India
April 13, 2007 7:28am CST
A swan ih chinese zoo feeds its fish friends every day to the amazement of the visitors.The swan picks up the feed and takes it to the mouth of waiting fish,reports the Southern city paper. "they became close friends after three years of playing together,"says staff in Safari Park in Shanzhen City."Every time I come to feed the swan,all the fish follow him to the bank,with mouths open.And he takes the feed and puts some into each hungry mouths,"says the feeder."when every one has eaten enough, the swan goes back onto the water and plays with his fish friends again."
3 responses

• Netherlands
23 Sep 07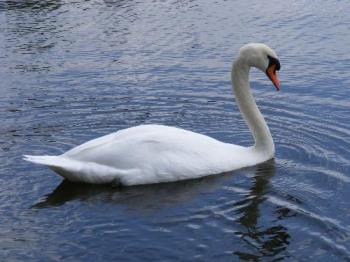 Hi Jewels1234, and thank you for sharing this great story:) How nice of this swan to be so caring towards fish and it's something very rare I think. Thank you for sharing it on Mylot ;) I'll upload a photo of a swan that I took here in my town today. TheFortunes

• United States
27 Apr 07
Thats cool. Maybe hes fattining them up for a good meal!!! LOL

• United States
14 Apr 07
how sweet! lol that must be wonderful to see! i saw a video on AFV a long time ago that had a duck who did that for a few koi. nothing like being able to take care of your buddies!