i need some advice!!! help me pls....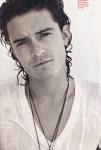 Philippines
April 14, 2007 7:23am CST
i was so jealous with my partners work, i was so jealous to the point that i'm so being irrational to him, so demanding to see me twice in a week! i dont know what's happening to me, i cant understand my self im so paranoid but i trust him so much but its me that my relationship to him being so complicated...and i dont know why???!!!
1 response

• Philippines
14 Apr 07
You know, i think you are just being insecure with other people and you're being so depress with your self. All you need is something for a change, like change your lifestyle, i mean, make a difference between on what you are now and what you want to improve on yourself. You have to be confident on yourself so you are not getting irritated about your husband. You have to have a self confidence in you and face the world with positive vive. Cheers and have a nice day ahead from Francis.