Whats your most memorable yet, emarassing moment?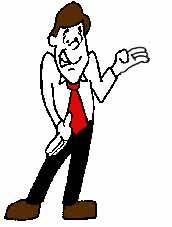 United States
April 14, 2007 8:27am CST
I have a lot so I won't talk about all of them, so I'll just give one. It was back in middle school when I was playing football. We had to dress up formally every time we had a game that day. I wore a suit but I found a hole in the back of my pants and my friends were all poking fun at me. Lol so lets share our past experiences, please!
1 response

• Philippines
14 Apr 07
Well my most embarrasing moment was, when i was doing this karaoke in the party and all of the people are cheering me up, then suddenly when im reaching the high notes, i failed off! HAHA lol very funny as they also laughed at me and just smiled at them. LOL Cheers and have a nice day ahead from Francis.