Do You Think e-gold is cost effective?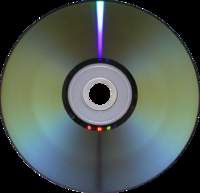 India
April 15, 2007 9:20am CST
Do You Think e-gold is cost effective? I Think That-- Spending e-gold is free, even if your recipient is on the other side of the world. Recipient transaction fees range from substantially smaller to orders of magnitude smaller than those of credit cards and bank wire transfers, no matter how large (or small) the payment. The e-gold Agio fee, which recovers bullion storage costs, passes on economies of scale normally only enjoyed by very large holders of bullion.
5 responses


• Philippines
15 Apr 07
I already have an e-gold account. But i am not yet sure of the policies and how does it really work. Iam still trying to learn how it works.

• India
6 May 07
It's value depends upon gold price so it's not good to use unless you know when to send and receive money.


• China
15 Apr 07
e-gols system is actually cheap: transaction fee: about 1% with the maximum of 1/5 grams of gold. storage fee: a minor fee. but you have to pay about 2% whether you want to buy e-gold, or sell your e-gold to exchanngers.