Would you be comfortable wearing the same jersey with your love?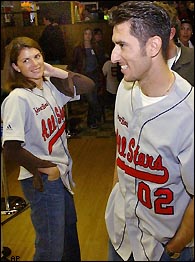 Uganda
April 15, 2007 10:18am CST
Wearing the same kind of attire with the one you love tends to send a strong message about how you feel for each other, espeially if you are together say in a party. Do you feel comfortable dressing exactly like your love?
No responses