I am commencing and experiment - I need at least 30 subjects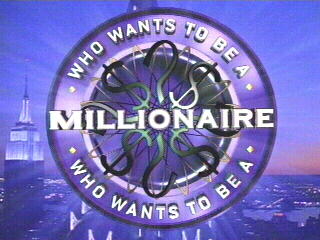 Israel
April 16, 2007 3:01am CST
If you already know this one, please do not participate: You reached the final stage of a TV show, which gives you prizes for doing things. In that final stage you stand in front of 3 doors. Behind one of them there is the car of your dreams, and behind the other two there is nothing. If you choose the right door, you get the car. If you choose wrong, you get nothing... So, what will you choose? Right? Left? Middle? After choosing, the man who runs the show opens one of the other doors (from those you didn't choose), and shows you it is empty. He asks you now: "do you want to change your door, or stick to the one you have already chosen?". What would you do? Remain with the one you chose before or switch to the remaining door?
7 responses

• Israel
16 Apr 07
I think i will remain with the one that i choose before, is it really going to make any difference, starting to change doors now? i really do not know which door is the right one. so i will definitly stay with my first choice, and see what happens. maximun i'll lose the car, what can i do.

• United States
18 Apr 07
Since it is completely random and there is no way to try to figure out which door has a better chance to have a car behind it, I would just stick with my first choice.

• India
17 Apr 07
it depends upon how confidently i have chossen the first door... and if i lose i will definatly sad... i mean really really sad!!!! but once if i loose after switching the doors the i'll feel really be pist... for not being confident! one should always listen to heart in such cases.

• Philippines
16 Apr 07
funny thing about me is that i can't make up my mind... even when buying things, i always have second thoughts about my decision... so in your scenario, i would probably chose the middle door and i might change my decision when they ask me if am i sure with the middle door... i can easily get confused, maybe it would be better for me if someone is there to help me decide like family and loved ones...


• India
16 Apr 07
Dear friend, I will stick to same door as I think I would have my fate with me. Chances are 50/50 and infact it's like 66/33 for me as one of door is eliminated.