How many on this board are fans of Michael Jackson?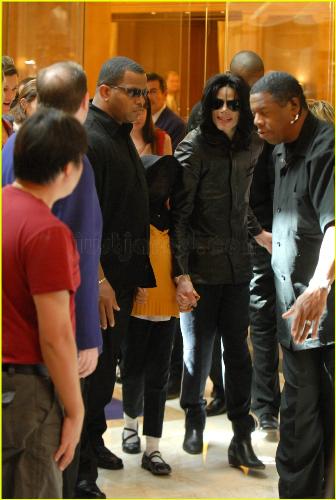 Sweden
April 16, 2007 3:30am CST
5 responses

• India
16 Apr 07
I dont think that I m a fan of him. I dont like him very much.

• India
16 Apr 07
No there is no specific reason, I have nothing to say agaisnt him, but I dont admire him. Ya I like him but not very much.

• United States
21 Apr 07
I've been a fan of him and his brothers since 1969. I'm so looking forward to his next album,hopefully he will be able to promote it the way it should. Like a US and world tour,and lots of short films.

•
16 Feb 08
Hi there, i have been a fan since '93 and still am today.He is a wonderful person and a great entertainer!!! period!!

• United States
16 Apr 07
I can't say that I don't listen to his music but then again I'm not a fan of the man himself and the only music of his I like is the older stuff when it was about the meaning of the music not how much it cost to make