Your Favourite " HORROR " Movie!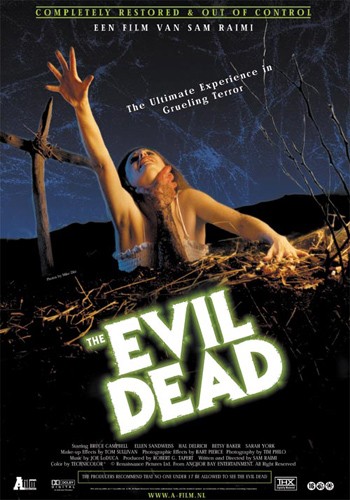 Pakistan
April 16, 2007 1:50pm CST
Mine is " The Evil Dead ".Starring Bruce Campbell.I like this movie because when I watched it for the first time I was alone at my home and after seeing this movie i wasn't barely able to sleep because everytime when i close my eyes,I see that horrible faces that was included in the Movie. And right now I think this movie is old but still the best of all in horror.
4 responses

• Philippines
17 Apr 07
Do Horror movies even exist anymore? Either the movie industry has stopped producing quality "horror" flicks or maybe as an adult it becomes more difficult to succumb to frightening scenes. I guess the last "Horror" movie, if you can call it that, that truly frightened me was The Blair Witch Project. I can hear people snickering after that remark, but it's true. I could get it into this whole discussion about how people that claim they weren't scared by The Blair Witch are fooling themselves but I don't have the time. Nowadays I mostly watch Suspense movies to fill the void. The Sixth Sense is probably one of the last films I've seen that gave me that tense feeling. Oh wait! Signs left me pretty razzled as well. That scene in the birthday party where *SPOILER ALERT* they capture the alien on tape? Damn that scared the crap out of me. It's funny because on paper it doesn't seem all that scary but the way it's put together on film and the soundtrack... It was awesome. Interesting to note that both films are made by the same Director. Panic Room was great as well. I remember my 12 year old sister absolutely freaking out during the whole slow-mo search for the cell phone scene. That's great film-making. Other greats that I would include would be Silence of the Lambs (That final night vision scene? Brilliant.), The Exorcist (No explanation needed) and Jaws (I hate the beach. Thanks Jaws).

• United States
16 Apr 07
One of my favorites is Interview with a Vampire.

• Spain
16 Apr 07
My favourite is "The Shining" by Stanley kubrick.