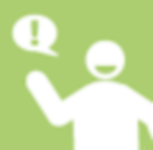 Vivi Zhuang
@solitary (261)
Joined myLot 2 years ago
Vivi Zhuang's Followers
Kelvin Wong
@KLiberman (35)
•

Chaoyang, China
5 Oct 12

I'm a father with 3 son. I love traveling around the world to explore the wonders that was create for us to live. =)
1805 following
Vivian Sudhir
@gofsey (1598)
•

Madurai, India
17 Feb 16

Bachelor, 53 love surfing and writing articles. Favorites: Sports: Field hockey, shuttle badminton, billiards Books: The Bible Time of the year: Christmas
159 following
Arthur Chappell
@arthurchappell (37252)
•

Preston, England
9 Jan 12

I have been involved with historic re-enactment societies, and I am an award winning performance poet, dramatist and radio presenter.
1473 following
Jessica
@missjessicadawn (3318)
•

United States
10 Jan 16

Salutations! I'm just a girl who loves books, video games, and animals in sweaters. :-)
293 following
rebel_woman06
@SIMPLYD (86460)
•

Philippines
11 Oct 10

Married , and loves to be friends wi th people from around the world who also have a happy disposition in life .
1597 following