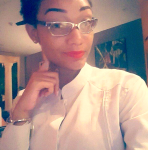 Lisa Chin
@Chineetah (56)
Age 26
Joined myLot 2 months ago
Users Lisa Chin Is Following
calya athaline
@rxrunaa (35)
•

Indonesia
16 Nov

This user has no bio!
4 following
Arunima Singh
@arunima25 (52204)
•

Bangalore, India
30 Apr 18

A Montessorian, Special educator, counselor and a mother of two. I love to indulge in writing and art during my stolen moments.
210 following
GoAskAlice ("Mr. A. the Admin")
@GoAskAlice (5027)
•

Tokelau
22 Dec 11

Official moderator and "go to" administrator for Mylot..
5 following