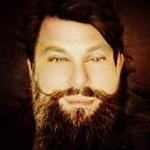 Andy Morgan
@Droopy01 (29)
United States
Joined myLot 4 years ago
Just over here having an allergic reaction to everyday life. Fun, energetic, and enthusiastic! I love humor, you may ask why well because it's fun!
Andy Morgan's Followers
dreamertink
@dfollin (23880)
•

United States
4 Dec 06

Everything Happens for a Reason It is what it is
1126 following
hanane
@Karenahanane55 (80)
3 Jun 19

This user has no bio!
867 following
Courtney Dutton
@MommyOfEli2013 (76513)
•

Rupert, Idaho
7 Oct 18
Sharing my Zazzle store; if you like my art you can find more there!
229 following