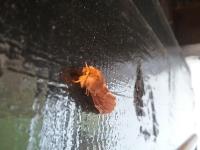 John Cree
@GinerNut (187)
Barcelona, Spain
Joined myLot 7 years ago
I'm a recycled teenager, currently in Spain . I house and pet sit. I live a full life with many interests. Hopefully I'll entertain you with my stories.
Users John Cree Is Following
Mary Ann
@therealmaryyy (3167)
•

Philippines
10 Apr 10

Love and Respect
337 following
Judy Evans
@JudyEv (312116)
•

Rockingham, Australia
1 Nov 15

Hi there. My husband, Vince, and I live in a gated lifestyle village in Western Australia. One adult son lives in Melbourne, Victoria and the other in Ireland.
258 following
Alice Henry
@IreneVincent (15968)
•

United States
29 Sep 15

I am a freelance writer. Just published my first novel. Have written for two newspapers. Was Secretary of West Virginia Writers. Moved to Virginia.
308 following
Butterflygoddess420
@carebear29 (31915)
•

Wausau, Wisconsin
6 Jun 14

I work at family dollar part time as an assistant manager. I love blogging n I luv doing tiktok videos in my free time
2380 following