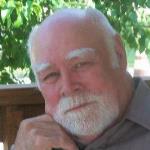 Leo Holley
@freeman4 (12)
Center, Texas • Age 83
Joined myLot 10 years ago
I am a Christian of 40 years. I believe we are now entering a time like no other in the History of man. I write about Bible Prophecy pertaining to our time.
Leo Holley's Activity

Leo Holley
The Bible speaks of three Heavens. One in which we breath air, one where the Birds fly and the third is the Universe.
25 May 13
•
3 comments
•