HomoSEXUAL...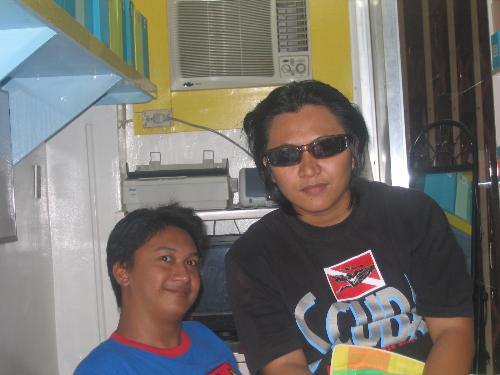 Philippines
April 23, 2007 6:16am CST
Do you respect them? And understand the way they are? In our generation, we noticed a lot of homosexual. Lesbian & Gay people. But dont we realized they worth the respect and understanding too. I have a niece who is a lesbian. I was thought she is because of the school where she came from. Which is the school i came from too when i was in my high school days. And i ask myself why im normal and not like her? Our school is FOR GIRLS only. I was thinking thats the reason why. But until now, she already graduated in college but still the same. Then i found out,that she is a REAL LESBIAN, she said that she tried to be a normal or a real GIRL but she cant take it.She even try to have a boyfriend and do something but it make her sick. Now, i accept her,of who she is and even our family. We give her the respect and understanding that she needs especially from US her family. DO you ever tried to judge people of who they are???Of being homosexual???Any experienced???
6 responses

• China
23 Apr 07
In my opinion,everyone has his/her right to be HomoSEXUAL because some people are born a wrong gender.However,They should be careful the diseases that more likly spread by Homosexual.The diseases will make people do not accept HomoSEXUAL.Wish all the world become better and all the people understand each other.


• United States
23 Apr 07
My religion totally forbids this type of lifestyle. Nevertheless, God is the judge. That's right. I have never judged any person who is a lesbian or gay. Many of them are very brilliant people with a lot of potentialand can be good friends. God is the judge.

• France
23 Apr 07
I don't understand why homosexual people can be disrespected! They are exactly as the so called normal people. I think there are only two kinds of persons, the good and the evil. No other differences interest me. It's their option, and I respect it.


• Philippines
28 Apr 07
Yes, my experienced.... Most of the people around me are always critizing me when I was in elem., highs chool and even in college years. Coz they said that IO look like a gay the way I sounds and sometimes some of my moves. It is because I was grow up with a girl companions. I think that is the reason why I have all those things. But my heart is a real man. And I told myself do not think of what the are saying against me. I know more about myself of who really I am. I always put into my mind that I was created by our CREATOr as a MAN so I need to be a man. I really convey myself to be a man. here after comes in my life to feel and experience the word " LOVE." I did it secretely, I like her so much coz of all girl she is the only one who accept my weakness and she loves me whatever I am. And she got pregnant and give birth to a cute son look a like me. And all my friends was shocked!!!!!!!!!!!!! coz they never expected that I am a MAN.......................... My case is very funy right