are you non-vegetarian? might suffer from about 160 diseases

India
April 24, 2007 8:53am CST
well it is well known that being vegetarian is very beneficial for your health and provides all the nutrients needed by your body. but are you aware that being non-vegetarian can cause various diseases. according to a recent reasearch it might cause about 160 diseases. it causes obesity, increases risk of -cancer of intestines, prostate cancer. not only this, the injured area needs more time to heal, so switch on to vegetables and fruits
9 responses


•
26 Apr 07
I am aware of these statistics. I'm not sure whether it is solely the vegetarian diet that is responsible for this, or the fact that vegetarians eat more fruit and vegetables than meat eaters and it is these that produce the vitamins that help fight the diseases. It doesn't really matter though, it is a much better diet to not eat meat, better for the environment, cheaper and kinder to the animals. It is a sensible idea altogether.


• Philippines
25 Apr 07
Fruits and vegetables are indeed the best food one can take to be in a better health. I wish I have followed this type of diet a long time ago. Although I am not a total vegetarian, I avoid meat as much as possible and try to eat more fish instead. There is really a difference in my health when I eat different types of food. I have found out that the more meat I eat, the more muscle pain I experience. But when I eat more fruits and have vegetables and fish for my main meal of the day, I find that I am more energetic and don't experience muscle pains. This may not be scientifically proven, but based on my personal experience, I can say that this type of diet really works and have so much beneficial results. I have lost weight, although not that much. But I am sure that I would have weighed more, had I not switched to eating less or none at all of meat products.

• Australia
25 Apr 07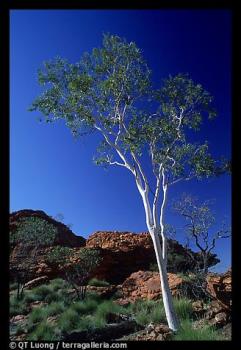 My daughter is a lacto-vegetarian. She decided on this when she was eight years old, and she is now 14. I didn't mind this choice of hers, as I knew that a [proper vegetarian diet was superior to eating meat. In particular it can help prevent cancer. The problem is that my daughter is not really very good at eating fruits & vegetables. She mainly eats carbs.

• Australia
24 Apr 07
Well I eat a lot of vegetables as vegetables are very beneficial for our health so every night I eat vegetables with my other main food and I also eat fruit but I must admit that they are not as nice as they used to be with all these chemicals added to them when they are growing as I remember when there weren't as many and the vegetables and fruit used to taste a whole lot better than what they do today.

• Indonesia
24 Apr 07
Vegetables and fruits consists more fibres than meat. And fibres are needed by our body to produce more mineral, energy and decompose any unneccesary material from our body. That's why I agree about 160 diseases. Mostly disease that caused by not eating vegetables and fruits is because we lack of fibres. But people today tends to eat more meat than vegetables and fruits.

• United States
24 Apr 07
I would love to be able to switch to all vegetables and fruits. I am a non-vegetarian. I love to eat meat and potatoes and bread. I also love to eat alot of frutis and vegetables also. I think alot of food is being contaminated these days. I'm not really sure what is safe to eat any more. I try to eat a variety of food to make sure I get my daily intake of vitamins and minerals. I would love to be able to stay away from meat but that is very hard to do.

• India
25 Apr 07
yes i agree the food we eat is contaminated, but people are shifting towards organic farming.