Children "bad for planet"?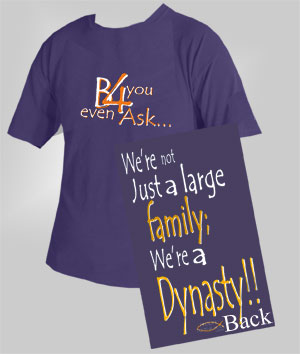 France
May 8, 2007 8:38am CST
I love my kids as much you all love yours for sure! But I also can understand this article. What do you think about?http://www.news.com.au/story/0,23599,21684156-5009760,00.html
4 responses

• India
9 May 07
I was initially skeptical when I read your subject, but when I read the article, I realised that I whole-heartedly agreed. The article does not really say that KIDS are bad for the planet. It says that TOO MANY kids are bad for the planet. And I can prove that right in more ways than the one they have already mentioned. First of all, More than two kids is an injustice to the kids themselves. It is not a wholesale kid factory you are trying to open, but a family! Even a stay-at-home mom would find it difficult to manage three kids and make sure they all get sufficient attention to grow into wholesome individuals. In most such cases, atleast one kid among so many, will have several hidden complexes and enjoy hurting others. Avoid it - have only 2 kids. You save more money if you have lesser kids - if you spend on their education yourself, you save more money for your children's future and can sponsor their education in better places. If your country pays for their education, you are contributing to the GDP. You contribute to the drive to reduce population explosion by having only 2 kids. I say two kids all the time, because two kids does not contribute to either the rise or the decline of population - just maintains it. And I believe that two kids are good since they have the company of each other. If you have the desire of playing with too many children, I think it is better you start a creche at home, so that you always mingle with little children and you'll do the society a little good as well. Save the Planet, be a good citizen not only of this country, but of the world - have only two children.

• United States
9 May 07
I just read the article. I think people aren't having as many children as they used to. I have 5 children and by todays standards that is a large family. My grandparents had lots more siblings, like 10 would be considered a large family a long time ago. I know lot of people that only have 1 child with no plans of having anymore.

• United States
8 May 07
Although I see their point & it is valid to an extent. The large families I know, my own include (counting mine, his & ours we have 5 children) make a far lighter "footprint" than many smaller families or even child-free families. We are very aware of the environment and our spending styles & lifestyle reflects that. It's pretty hard in this day & age to have a large family & not reduce, re-use and recycle just as part of budget control!

• United States
8 May 07
I don't have kids, but I love kids. This article is a little offensive but makes sense. Many people enjoy having huge families, it makes them happy to know they will have many offspring from them someday. To many people big families are pride and joy. I do agree that too much can sometimes be too much. I think it all depends on the person and how they view this.