There a Six Disussions here about Mother's Day! I need everyones input Man 2

United States
May 13, 2007 8:48am CST
This will be the 7th, I just want to say to Mothers: "Happy Mothers Day" to all you Mothers, I am going to church and when I leave Church I will go over My Mother-inlaws house to wish her a Happy Mothers day! and take her a present, so what is everyone doing today, for their Mothers or Mother-inlaws? My mom is decease, but I will go over and spend some time with my Mother-in-law, she is the best!
6 responses

• United States
13 May 07
I went to my grandmother's house this morning and took her flowers and gift.She is not feeling well today and we were plan on taking her out to dinner but thats canceled.Today I have to go in for work early at 5pm so I really wont be doing much.My significant other is coming over and my children are here.Its going to be a layed back day for me today.

• United States
13 May 07
I hope your grandmother feels better. thanks for replying, and Happy Mothers day to you to!

• United States
13 May 07
I am sorry for all the mistakes everyone!


• United States
31 May 07
I know it is Late But happy belated Mothers day to you. (Hugs) you don't recogoize this in India. well you learn something new everyday, I thought everyone knew about that day. have a blessed one.

• United States
13 May 07
Happy Mothers Day Marcie, I wish you a wonderful day. I just got back. I spent the day with my mom, we went to church. My sister and her kids came into town after church, we all went to get something to eat. It has been a nice day so far.

• United States
14 May 07
Sound like you had a very nice day! Happy Mothers day to you too!


• United States
31 May 07
I know this is late but hey better late than never. Did you have a wonderful day with your mother in law on Mother's Day? I gave my mother in a gift of treats that consisted of sweet & sour meatballs and homemade ice cream. She really enjoyed it because she didn't have to share it with anyone else. I gave my mom the Holy Bible on DVD and a Pedicure.

• United States
14 May 07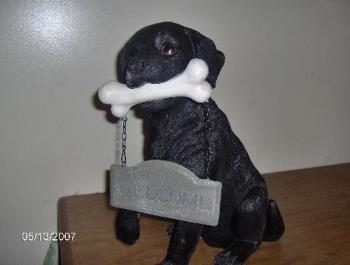 I sent my mom a card and I tried to call her but I got the answering machine. I went over to my son's house for a cookout. I had a great time but now I am so full, I can hardly move.lol. But I want to show off my gift from my son. I had been eyeing this in the store the other day. When I opened the gift and saw what it was, I was just about in tears. This gift has a real special meaning to me. He also got me some of my favorite candies.