facial scars and ignorant people!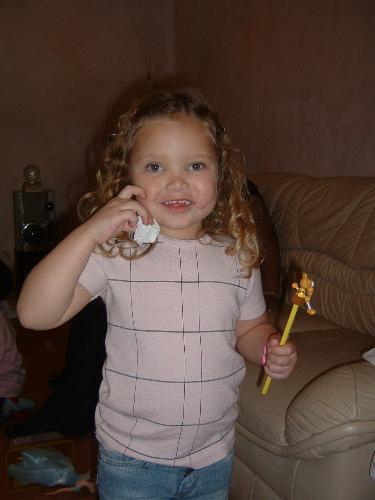 May 17, 2007 6:48pm CST
sorry wrote i the wrong bit but you will find that I have written something interesting under the photo, that will teach me to start writing so late at night lol.
3 responses

• United States
29 May 07
My heart goes out to you & your little girl. She is a beautiful little girl. I know what she must have gone through. Yes there are many ignorant people out there. My grandson got bit in the face by a german sheperd, when he was 2 years old. he is now 10 years old. The scar is somewhat visable, but not overly noticable. The Doctor at the time said it would fade as time went by. My granson only had one operation for it. But just the pain and the emotional issues he went through ;(. Who cares what other people think. As long as your little girl is ok. that is the most important thing. She is one lucky little girl. Ya know what I would tell them...** lol.

•
29 May 07
THank you , she most definately is and everyone who knows her loves her dearly. THere have been recent reports in the media of children taht have lost their lives, my daughter is here to tell the tale and I am lucky to still have her, her scar has faded a lot from what it was and people now don't notice as much but it just goes to show how horible people can be even if it is to a child so small.

• Canada
18 May 07
What a wonderful, brave little girl! :) When I was 12 I got into a horrible mountain biking accident. Had I not had a bike helmet on, I would have lost the fleshy part of my chin on the road. I had skin grafts done to my chest with only 2 small scars on my chest, but one fairly noticable scar on my chin. I used to have people make comments about my having a dirty chin, and back in elementary school other kids used to call me 'hickey chin' and it hurt a lot because some people truly cannot understand what it's like to have a big noticeable scar like that. I embrace it as part of me now, though. The scar (and the unkind) words have faded and made me a stronger person. Hopefully the same will happen to your daughter.

•
29 May 07
I hope so too. YOu are very brave and I am sure that you are now more beutiful inside and out than these spiteful people who thought it funny to pick on you. I think that when soemthing happens like that it makes us grateful of what we do have. I know for sure my daughter embraces every day with a life and spirit I wish I only had some of, my brother is the same. When people ask her about her scar she openly tells them, she is proud of who she is it is just others that have the problem.

• United States
18 May 07
I see a beautiful little girl who looks rather happy. I had to enlarge the picture and I still didn't see anything. It was only after I studied the photo for a bit, after reading your comments, that I even noticed that there appeared to be some scarring on one of her cheeks. But honestly, I didn't even notice it at first. The first thing I noticed were her beautiful eyes and then her smile.