Did you get a hair cut recently? and were you satisfied?

Canada
May 25, 2007 5:14pm CST
I recently got my hair cut so recent it was 2 hrs ago.I like what the stylist did to it but it wasn't what my partner suggested. I have to wear the doo so I went with a short cut back, sides and top. She wanted it tapered in the back but I decided against it. She has not arrived home from work yet but I know she will still like it.
7 responses

• United States
27 May 07
I for the most part always cut my own hair. Because everytime I go to a salon, they always mess it up. I have tried many different places. My daughter goes many places as well, and it is a hit and miss thing with her. She likes to get her hair cut & straightened. I told her to just find one place to go & stick with them. So for the most part I like to do my own hair. Lol if I mess it up " I have nobody to blame but myself. I hope your Lady liked your new haircut!

• Denmark
26 May 07
Actually my mom cut my hair last time, and no I was not satisfied, that's the only time she will ever be allowed near my hair :-D

• United States
25 May 07
I cut my own hair & have for a while, every once in a while I'll go in and get trim, The last time I actually went to get a haircut like in a different style was like 2 years ago, and I always hate it at first and then maybe a couple of days later if grows on me and I usually end up liking it

• India
25 May 07
I dont have a hair cut but just trimming of hair to get them in to shape. Earlier i had long hair but got a hair cut about two years earlier as the commitments to the family have increased and i could not spare enough time to manage my long hair. So i got a cut inspite of the fact that my husband was not in favour of one. Now just trimming is needed to keep them looking neat and tidy.

• United States
25 May 07
The last time I went to get my hair cut was a couple of weeks ago. I have gone to the same place to get my hair cut for almost two years. I went in and the normal girl that I usually have cut my hair was gone on vacation. So I agreed to have another girl cut my hair.I showed her a picture and told her how the other girl normally cut my hair. I couldn't believe how annoying this girl was. kept talking about her boyfriend and how he was always cheating on her. By the time she was done with my hair I just wanted to leave. When I got home an my fiancee saw my hair she was mad. The girl didn't cut it straight. It looked like she had just sniped it in a couple of places. From now on I will be taking my fiancee with me.

•
25 May 07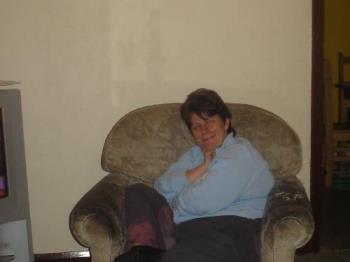 for most of my life i had hair down to my bum, but as i got nearer to 40 i decided i needed a make over so i had the majority cut off and had it restyled. I actually like it this way blessed be