When Was The Worst Time You Got A Flat Tire?

Turkmenistan
June 26, 2007 8:48pm CST
I don't drive, but I certainly know have inconvenient a flat tire can be. In fact it can ruin your entire day, at the least. One of the most anxiety provoking sounds is the pop of a tire and the way it sounds when you ride on it. Glass, a nail, anything sharp enough to puncture a tire, can be your undoing if you run over it in the street. Puncture resistant tires anyone?
7 responses

• United States
27 Jun 07
I can almost always change my own tires so it's usually not too inconvenient. The last time it happened was beyond inconvenient though. I was coming home fairly late at night and on a side road that hardly gets any traffic at night. I was about 2 miles from home in one direction and about 2 miles out of cell phone service in the other direction. I also had the baby with me. I got out to change it myself because I really didn't want to walk. My jack wasn't really cooperating but I was managing. Then it started to tilt a little. I couldn't get it to go back down either. I thought that maybe it I could get the spare tire on before the jack fell over then it would all be fine. So I went around to the back to get my spare down (it's a van so the tire is tucked up underneath like on a truck) and surprise...the cable holding it up must have broken because it was gone! I walked a little ways before a neighbor drove by and picked me up so at least that part worked out for me!

• Turkmenistan
27 Jun 07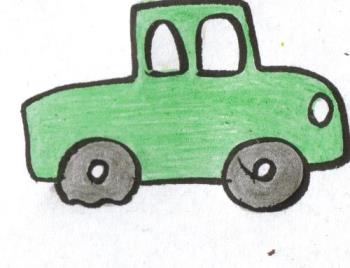 Oh my goodness, that was far from inconvenient, that was down right dangerous. This is just one of the reasons that I do not drive. I am so glad that you and your baby are fine. And thank God for that neighbor who drove by. She very well could have saved your life. Not saying that you were in any danger or even in a dangerous area, but anything could have happen.

• United States
27 Jun 07
Well considering I'm out in the country I was more worried about the four legged creatures than the two legged ones!

• United States
27 Jun 07
This past winter in the middle of a major snowstorm. I had a flat tire right in front of my house. We were all supposed to move our cars. If need be , as we are on an emergency route street. But the darn plows kept plowing us in. I had to end up using fix a flat till I could get my car to a garage.

• Palatka, Florida
27 Jun 07
I got one on my way to work and after I called someone from home to pick me up and explained why I was late to work I still got told by the lady that wasn't my manger well if I was in charge you would be fired. What a witch that lady was. I forget her name but me and her did not get along. She came to our store to help things out.

• United States
16 Oct 07
I have on;y gotten one flat tire and it was when my daughter was first born she was about 2 months old and I was taking her to the doctor and I was on the freeway thankfully my dad was close and he came and changed it for me

• China
28 Jun 07
I don't drive,too. but A Flat Tire is really a terrible thing, even if it happened on my bike. yes, the bike is light, but I have to push it for quite a long distance to go home, especailly when this happened on a rainy day . no one on the street, and no one can help you, no one can repair the bike for you . only the cold rain fall onto your body, all the clothes are wet, the rain water fall from your head to you feet, can you image the condition ??? this really happened on me . and this is my worst time I ever suffer .

• Turkmenistan
28 Jun 07
Now that sounds really awful. I had not considered a bike flat when I wrote this. Nor, had I ever thought about someone getting stuck in the rain on their bike. And to top it all off, you got a flat. Do you normally ride in the rain or did you just get caught out there one day. I believe they actually have umbrellas for bike riders. They go on your head like a halo and you don't have to hold on to them.

• United States
28 Jun 07
About 3 years ago, I had a blow out of a front tire while driving about 60 miles an hour. Called AAA and we were back on the road within about 45 minutes. One of the people in the car was a nervous sort and that night she told her son what had happened. He then went to told her about all of the bad things that could have happened from a blowout at that speed (I am a good driver and no really realized what had happened until I told them). The next day, she was scared to get in my van....I went that night and bought 4 new tires to prevent future problems.

• United States
27 Jun 07
The worst times were when I drove a truck (cargo van)for a living. I drove through dozens of states and crisscrossed back and forth from Maine to Iowa and Wisconsin to North Carolina and all inbetween and never got a flat tire. Then when I turned to local driving in the metro Detroit area, I got several flat tires. And usually just after buying new tires, one or even two would get flats well before they were half worn.