who do you want to hug right now? why?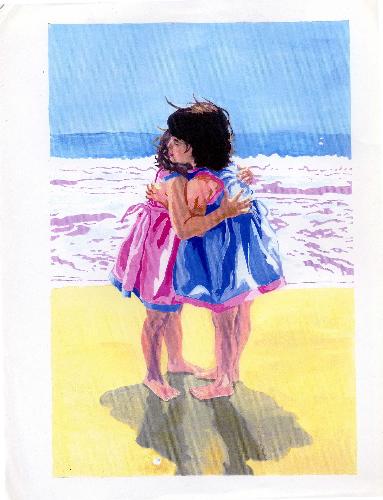 Philippines
August 17, 2007 2:13am CST
I really miss my family in bacolod and my hubby if given a chance to see them right now i will hug them especially my hubby its almost 4 months that we parted ways because he need to work out side the country... and i will wait for another 5 months before i will see him again because his contratc is 9 months but i could no longer wait for it... i miss him terribly... who do u think you want to hug and you miss right now?
8 responses

• Philippines
17 Aug 07
I want to have a group hug to my family. I want to feel with them how much i love them and how they are important in my life. I don't have a hubby like yours!heeheh but hoping i will have one! joking! My best of friends who always there besides me through thick and thin. And my secret crush! :-)


• Philippines
23 Aug 07
I want to hug my eldest nephew now, I miss him..he's not too far away and we hust saw each other last last week but Ijust want to hug him right now, He was the eldest grandson of my aprents and he lived with us for 3 years. I love him so much and If I could only sapre him of the harsh realities of this world.. He's hurting I know coz he discovered his dad has another family and he's only 9 years old...

• Philippines
23 Aug 07
I want to hug my best friend. I miss him.

• United States
17 Aug 07
That's got to be so hard. I'm sorry you have to be away from him. Right now I want to hug my sister. She lives about three hours away and I haven't seen her in a couple months.


• China
4 Sep 07
I want to hug my parents, work relations, I have no home for a long time, the very thought of them, if given the opportunity to go home, I will give them a hug.