Favourite Cheesie 80s movies

United States
September 6, 2007 10:12am CST
So I'm sitting here skimming through the channels looking for a movie to listen to while I do the housework and dont I come across a movie that i JUST LOVED when I was a teenager!! The Legend of Billie Jean from 1985 was one of my FAV movies....So I started thinkin about other 80s flicks tht I just loved and came up with this huge list LOL but I'll only post some of them Legend of Billie Jean Ghostbusters Weird Science Sixteen Candles Ferris Bullers Day Off Labyrinth Porkys 1&2 Breakfast Club Neverending Story Pretty In Pink Pet Cemetary Fast Times at Ridgemont High Purple Rain Footloose and the list just goes on and on....What are some of your favourite CHEESIE-ish movies from the 80s
6 responses

• United States
29 Sep 07
I agree with all of them, LOL, sixteen candles and fast times being my favorites. You forgot, "the goonies" And "Somekind of wonderful." let's not forget my least favorite. "Blue Lagoon." Do you remember "the last american virgin?" Some do and some don't. It was a typical guy trying to get laid film of the Porkeys genre, but I loved it. A bit later movie, I think 90 was Dazed and Confused. Great film. My favorite films are those that I call, "Day in the life of..." sort of movies. Ferris Bueller's day off is another. It might not be just a day, but its a total teen experience and I can soooo relate. OK, you have my 80[s memories jumping. Come back to us, John Hughes. My kids will never know the movies that I knew.

• United States
6 Sep 07
Well you definatly hit most of them. I suppose any movie involving the Brat Pack would be a cheesy 80's movie, including St Elomo's Fire. But don't forget Goonies, Stand By Me and Gremlins. Who can ever forget those lovable yet oh so dangerous little creatures.

• United States
9 Oct 07
St. Elmo's Fire, cheesy? Awww I loved it. But I guess it was cheesy. Most 80's movies, looking back, were though.

• United States
9 Oct 07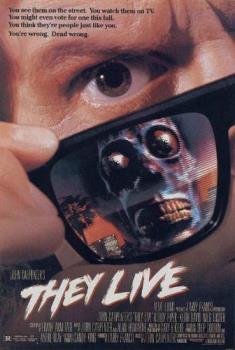 LOL, I like many of the movies above despite the cheese factor. Some others I watched and are kind of cheesy or very cheesy are: Beetlejuice (Silly but I liked it!) The Fly (oh brother...) Big (Tom Hanks is a kid. Corny. And I liked it. lol.) Eddie and the Cruisers (OK, so I liked that one then too!) Revenge of the Nerds (Oh, awful stuff.) Heathers (ACK!) Vacation (Cheesy on purpose!) Night Shift (Henry Winkler and Michael Keaton work in a morgue. SO cheesy!) Caddyshack (ergh) Police Academy (Ugh.) Desperately Seeking Susan (Yuck) I think Rocky III and IV were made in the 80's and I like Rocky movies but they were getting really cheesy by then. Stayin Alive (Not up to snuff with Saturday Night Fever) One of my favorite movies is really cheesy - Urban Cowboy And the winner for the cheesiest movie of the 80's that didn't mean to be corny or cheesy but just was for me (and I worked with the star a few years later) is... THEY LIVE. Ugh. (Sorry Roddy!)

• Philippines
29 Sep 07
I was able to watch: Ghostubsters, Weird Science, Labyrinth, Never-ending story, Pet cemetary,etc.

• Canada
6 Sep 07
There are so many. I love Neverending Story, Labrynth, Legend, Pretty in Pink, Weird Science, Just One of the Gus, Flashdance, Footloose...I could go on forever.

• United States
9 Oct 07
I really loved the Porky's series, those movies were so funny! How about Airplane...("I am seriously, and please don't call me Shirley")? I also loved The Breakfast Club, in fact I think I appreciate it more now than I did when it came out. I guess I found it hard to take a film seriously that my daughter just loved! About Last Night and St. Elmo's Fire were also my favorites. Thanks for bringing back some great memories of my younger years. Annie