Let's talk about music!!!

Portugal
October 27, 2006 9:37am CST
Tell me your favourite songs, bands, or artists!!
3 responses

• Australia
27 Oct 06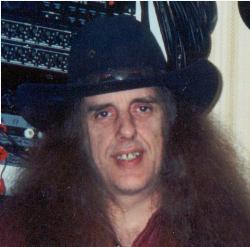 My favourite artist is Warren Keats, Australian singer, Musician, plays almost every instrument, sings county and rock music...he is the best. Has 2 bands.. The Warren Keats Band and The Muster.....

• India
27 Oct 06
i love Sonu Nigam, an Indian artist.

• United States
27 Oct 06
Favorite bands: MOFRO and Galactic (bet you've never heard of them lol) Favorite artist: Loreena McKennit-She has the most beautiful voice I have ever heard. Favorite song: Anything off the Blackwater album from MOFRO (particularly, 'Brighter Days', 'Santa Clause, Love, and Freedom', and 'Florida')