Signs, signs, everywhere there's signs...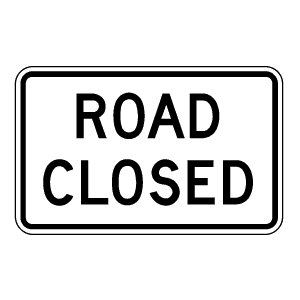 United States
September 24, 2007 10:43pm CST
...and nobody bothers to read them. I just saw this on the news: http://www.kwch.com/global/story.asp?s=7120735 In summary, a firefighter was killed fighting a grass fire, but not by the fire. He was killed by the live electrical wire that started the fire. Evidently, this happened on a road that has a bridge that is being worked on. There are signs up that indicate either road closed or no though traffic, but, according to residents who live along this road, people evidently don't think it applies to them. And it got a good man (I'm guessing, since I don't know him personally) killed. This particular incident involved a truck driver who disregarded the sign(s), and when she had to turn around, she struck a utility pole, which brought down a power line, which then sparked and caused a grass fire. While this is an extreme instance of disregarding signs, it happens every day, everywhere. And it's bloody annoying. Maybe I'm unique in the fact that I try to take the time to read signs that are posted places. Maybe I'm unique in the fact that most of the time I believe what the signs say unless there is evidence to the contrary. If a sign says "Road Closed", I'm going to trust that the road really is closed. If it was somebody's idea of a practical joke, it'll will be taken care of soon enough. So, do you take the time to read signs? Or do you prefer to be ignorant of your environment? If you read the signs, do you disregard them as being irrelevant to your wants, or do you actually pay attention and follow directions? I try to take the time to read signs, and, depending on the situation, I may or may not follow directions. I will pretty well follow traffic signs, but I often go in the doors labeled "Exit" at Wal-Mart because they trigger automatically from either side of the door. My $0.02 at the moment. P.S. For those who care, yeah, I've been absent from here for a while. Such is life.
4 responses

• United States
27 Sep 07
Hi, glad to see you. Yes, lots of people disregard signs, IF they bother to read them, because the rules and information are for others, not them. Some signs do not have a whole lot of eternal impact, going in the exit at WalMart, because it opens automatically will not be likely to kill, maim or even slightly injure someone. Driving the wrong way on a one way street can cause those outcomes, however. I have been a reader ever since I got my first pair of glasses, to the extent that I drove my family crazy on trips. I do read, and generally obey, signs.

• United States
25 Sep 07
I read signs and I obey them, If they say the road is closed then I don't go down it.If the sign says no u-turn then you don't do a no u-turn.But I guess I am weird.

• United States
25 Sep 07
I do pay attention to signs. Most signs are put there to keep us safe or give us information we need. I don't see why anyone would not pay attention to them.

• United States
1 Oct 07
I do read signs, and, generally, follow what they say. Traffic signs, especially. I don't speed, anywhere, unless I'm running late, and it has to be for a good reason. But I'm still careful. If the sign says road closed I will not go down it. The one thing I absolutely, positively, cannot stand is when a sign is put up quite a ways from where you could have made a proper choice, and now the only choices are to disobey the sign, or back down the road that you just came down. Under those conditions I will disregard the signage. Thank you.