What makes a person love solitude and the quiet life?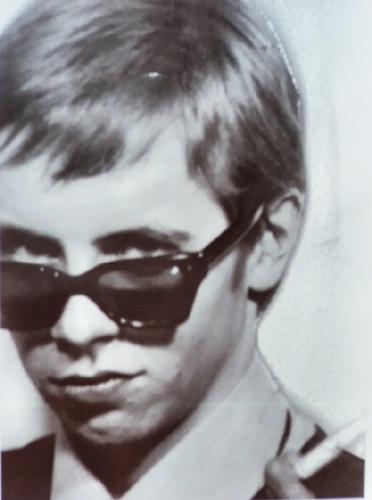 United Kingdom
October 23, 2007 11:18am CST
Why do people become reclusive, and end up living quiet lives away from the bustling crowd? Famous people such as movie stars and novelists are the most commonly known recluses. What about recluses in general? What is it that makes a person seek solitude and the quiet life? Do we all seek to escape to the quiet life?
4 responses

• United States
23 Oct 07
In this day and age, I can see why movie stars would want to have a quiet life of solitude. They are hounded everywhere they go.Non famous people would love the solitude because they can get away from the busy city.And there are some people that are not social beings, they like being alone.And then there are people who can't stand peace and quiet,they need the busy city.so not all dream of the quiet life.

• United Kingdom
24 Oct 07
You're right. I have a close relative who is in his mid 80s, and he has a positive abhorrence of the quiet life...:o) He still works professionally when he can, commuting into the big city, and when doing that, makes his own work; and he loves being around people.

• United States
25 Oct 07
I would like to visit a big city, but I would prefer to live either in the suburbs or the country.

• United States
23 Oct 07
I think it is a personality trait. Not all people want to be around noise and activity and other people all the time. Some of us like our own company and are quite content to have time alone. Many of us, find it necessary to have a lot of alone time, either to pursue spiritual growth, or just to stay away from stress!

• United Kingdom
24 Oct 07
Yes, I think it is a personality trait: introspectiveness it could be called. And it has its beauties. I think perhaps that many of us are what I once saw described as "ambi-vert", which is to say both extrovert and introvert at the same time. I've had extrovert and introvert periods in my time and loved them both.

• United States
2 Nov 07
Time alone brings peace. Too much time alone makes you crazy.

• United States
24 Oct 07
I am not a psychologist, but I am going to just make a best guess about this. I would guess that those who enjoy solitude have come to know themselves, and to appreciate themselves for what they are. They are not afraid of silence, or of their own thoughts. They are people of confidence who do not have to drown out the ghosts of self doubt with noise and empty company. They find it restful to be quiet, and alone, and are not haunted by false voices in their heads.