Shortage of Nurses in US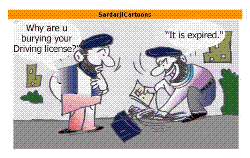 India
October 28, 2006 8:18am CST
I came to know that there is a lot of shortage of Nurses in USA. In which states there are acute shortage of Nurses? How good Texas, SOuth Carolina, North Carolina, South Dakota, North Dakota, Arkansas,Arizona, Pennisylvania? And which are the best states in the order of priority to take up jobs as as Nurse. One of my frind is keen to know the answer for this. She is immigrating to US. Since it is a serious question I expect honest and fair answers please. I shall give the person thumbs up and a double plus for true answer.
2 responses

• United States
28 Oct 06
I have always heard that! But can always get a job doing that kind of work. Because people always get sick, and need Nurses to take care of them.

• United States
28 Oct 06
Well I've lived in North Carolina and Georgia and Virginia and Illinois(just a couple of places the military has sent us) and I can say that Georgia treats their nurses the best of anywhere I have lived. They pay them well, have good benefits, and treat them like they are important (because they are).

• India
29 Oct 06
Thanks a lot for the information and it will really help. Other than Georgia which is the next state where one can work. Because Georgia does no fall under Nurse Licensure Compact States. It has to be one among what I have mentioned. My friend was also in Indian Army for 23 years in the Military Nursing Service and she has good experience in Nursing. I really want ot help her.