Well aren't these just adorable.....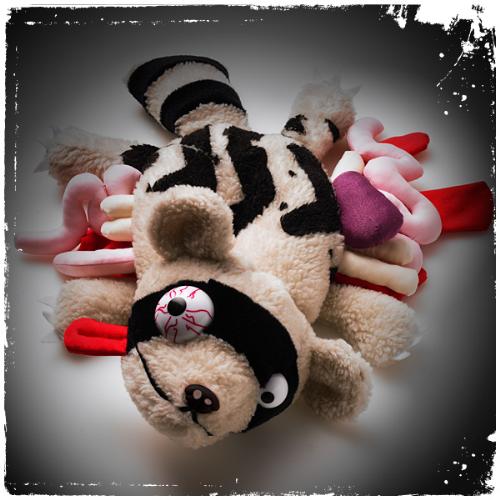 United States
December 12, 2007 8:53am CST
Just in time for the holidays....Yes ladies and gentlemen we have roadkill toys.... http://www.roadkilltoys.com/What on earth would make someone think that these would be popular? I know I don't want one. I can think of a few people I know that would get a kick out of it, but come on......YUCK!
3 responses

• United States
12 Dec 07
I agree they look pretty icky, but I bet there are a lot of little boys who would love one.

• United States
12 Dec 07
OMG i went to this site, i could not believe my eyes when i saw this.Who would want to buy roadkilltoys?I can just imagine in my mind if one of my grand babies had a toy like this, they would be pointing at a piece of the toy and asking "what is this"? and all you could do would tell them "Oh thats their GUTS! thats awful Lol..You know how kids are they ask a million questions anyway and you could only say ugly things like"Oh thats an eye ball socket.I have seen it all now.i do not know how anyone could possibly invent such a toy,much less buy one...You mylotters should check this out, you will be shocked.

• Philippines
12 Dec 07
Hi hazydazy! Oh, I really don't find them amusing at all although there will be some people who finds them alright just for the fun of having one, I guess. but personally, I wouldn't want one for myself or in our house. It is not really nice. Take care and have a nice day! :)