Canada Landscape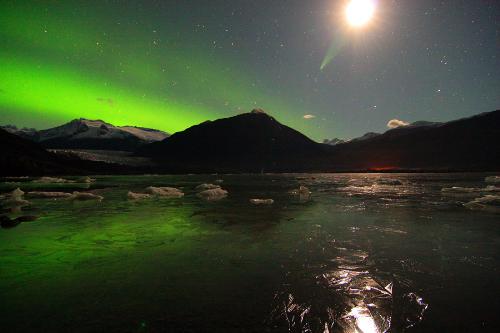 Canada
9 responses

• Canada
9 Jan 08
Canada is a beautiful country. There are some provinces that exceed the others by far, Newfoundland being one of them. I now live back where I was raised in Nova Scotia, but having lived in Newfoundland for the past 3 years, I can say that it was absolutely breathtaking. Even after 3 years I still found my breath catching at the natural beauty there.

• Canada
9 Jan 08
I have never been to Nova Scotia or Newfoundland. Would love to go out that way sometime though.

• Canada
9 Jan 08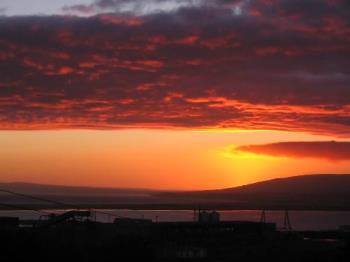 Here is a pic I took driving into Stephenville, Newfoundland one evening. The old mill is in the bottom half..but it's supposed to be torn down soon...so the view coming around that corner will be amazing! It took my breath away every time even with the mill there.

• Canada
11 Jan 08
Thats a very pretty picture. Thank you for sharing that with us :)

• Italy
12 Jan 08
I have watched a lot of Canadian pictures a lot of times because I think that Canada is a very beautiful country. And this picture confirms my idea. Thanks a lot for sharing it.

• United States
12 Jan 08
Oh what a beautiful photo. Did you take the picture? I would love to know who did if not you. I'm starting a new project and am going to be looking for photos from around the world eventually.

• Canada
12 Jan 08
My friend actually took the pic with my camera. He's got a few others but they didn't turn out half as nice as this one did. I have tons of other photos if you need some just let me know.

•
9 Jan 08
thanks dear for sharing this.actually i m from india so its a good chance to see canada atleast a bit enough for me.



• United States
6 Jan 08
I know from many people that Canada is beautiful country. I have never been in Canada. I was thinking to visit Canada during the summer. From the picture you provided I see it is worth to travel...:)

• Canada
6 Jan 08
Canada is a very beautiful country... trust me that when you see parts of canada and it is well worth the trip here.


• Canada
2 Jan 08
neither have i thezman... thats why i wanted to share it

• United States
23 Dec 07
Thanks for sharing it, I enjoyed it Nichole.