Now that it is winter, what kind of craft are you doing?

United States
December 26, 2007 10:04pm CST
I am still working on putting together different native native Americans crafts so that i will have enough to be able to put in a craft fairs and pow wows. I am working on some dream catchers, chokers, necklaces and breast plates for sell so that i will b e able to buy more material for future crafts. What are you working on this winter?
5 responses

• United States
27 Dec 07
I mostly stick to making my beaded baskets that I like to make. I sell them my friends farm stand.

• United States
27 Dec 07
In the winter, I crochet and make lace. I also do most of my wood carving. Right now I have to make some wood contraptions to hold spoons for some fellows who "play spoons" as percussion instruments. I do too. I have to have these contraptions made before early spring for a music festival we have in North Cental Fl.


• United States
31 Dec 07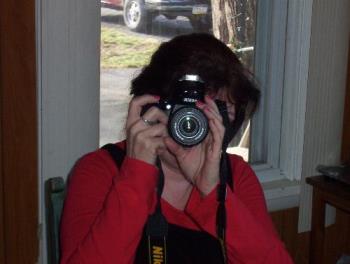 Since I'm off work during the winter, I will be catching up on my scrapbooking. And I went and bought more stuff, my daughter gave me a gift card to Micheal's since she knew I would be off and have time to scrap. And I got to open one of my gifts the Sunday before Christmas, at his persistence!! all week, and it was a new digital camera! So I'll be taking lots of pictures too!

• United States
27 Dec 07
I'll slow down a little with my knitting. I think I have enough scarves and hats to last me the rest of the winter (unless I get a custom order) I will be concentrating on my jewelry and building up my beach glass jewelry and working on some new wire wrapping techniques. I'll also be working on spring and Easter items for a March craft show.