Do you put a break after first payout???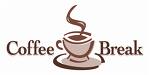 India
8 responses



• United States
21 Jan 08
Hi. I have received a few payouts from Mylot. I took a break last year though because I have been very busy with my other online programs. I back now and trying to fit Mylot back in my schedule.

• India
22 Jan 08
I did take a break of about a couple months due to my hectic schedule at my new job. I got the payout this time again after two months break which means i am back to mylot.


• Singapore
22 Jan 08
not after the first payout. but probably after a few payouts. there were other matters that required my attention and i was glad for the break. also gave my wrist a well deserved break. i'm feeling the effects of active posting again i must say! after the break it's good to come back refreshed and full of ideas again for discussions! hope you enjoyed your break though it did sound busy at work.

• Malaysia
15 Jan 08
Hello Coolgeth, I don't have a long break here. Just that I am less active here compare to the first few months when I joined My Lot. I am pretty busy with my work and personal life. I do miss to spend more time here; read, respond and start a new discussion but I just don't have enough time to do that.

• Philippines
14 Jan 08
i think it had an opposite on me. i will strive more and post more. i will be more active. i just received my first payout. i am very happy. it makes me motivated to be active here.