Does anybody really good good in sunglasses?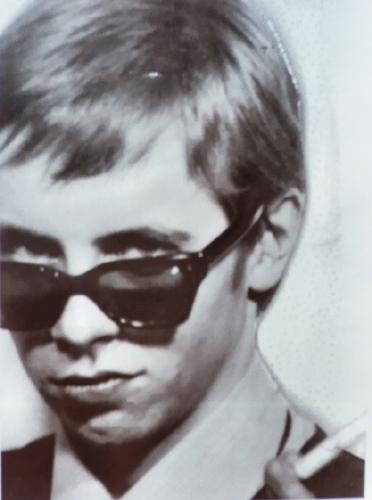 United Kingdom
January 16, 2008 9:08pm CST
For over half a century now, sunglasses have been the ultimate symbol of drop dead cool. But honestly, do they truly suit anyone? Eyes are so important to a person's appeal after all. And yet, a case could be made for certain famous people looking good in dark glasses; I'm not saying who, but I can think of one or two. How about you? Can you think of anyone famous you'd rather see photographed in shades than flashing those magnetic blue/brown/green/black/hazel/grey &c. eyes?
5 responses

• United States
17 Jan 08
I am actually not here to respond to this discussion, as I have no interest in the topic. I am here to tell you that it is obviously YOU who has the problem with people outside of your religion, and not they who have the problem with you, as you 'sadly' expressed in another post. And since I have gotten no responses from you on my last few communications to you I consider your avatar a waste of space on my friends page and will be deleting it. I will miss you as I thoroughly enjoyed the many lengthy conversations we shared.

• United Kingdom
18 Jan 08
Which communications with you have I ignored? I don't recall having not responded to you...I don't have a problem with anyone...!

• United States
19 Jan 08
I really think nice looking people shouldn't cover their eyes. some people do look good in sunglasses but I really can't think of any right off the top of my head right now. I think I look better in the summer when I wear sunglasses.

• United Kingdom
20 Jan 08
Back in 70s London, there were guys who used to wear sunglasses all the time including in darkened night clubs; how they saw I can't say. I used to affect this once myself, but I was cured. One Sunday afternoon out sailing and a strong gust of wind turned my boat over; and I lost my beloved dark glasses. I don't think I ever bothered with them again.

• United States
21 Jan 08
Oh really. Were you okay when your boat tippied over? I remembering seeing guys where dark glasses also in movies and such. some of them even wore them out in public too and it was dark out. I wouldn't be able to see either. Glases used to give me a headache, but now the sunlight hurts my eyes and I wear them quite often in daylight hours.

• United Kingdom
21 Jan 08
Yes, I was fine; it often happened to me. I was hurt about my shades though; they were my favourites.


• United States
17 Jan 08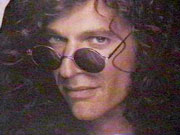 Most stars I can think of look good with or without sunglasses.The one person I wish I could see his eyes more often is Howard Stern.Do you know who he is? If not, he is a famous radio talk show host. For some reason he hides a set of the most beautiful blue eyes behind dark glasses.

• United Kingdom
17 Jan 08
Yes, I know Howard Stern. I've never heard his radio show because we don't get it over here in the UK, but I know that it has a reputation for being outrageous and I've seen documentary footage. I never knew his eyes were beautiful, I have to say.

• United States
18 Jan 08
He rarely lets his eyes show.They are beautiful.The Howard Stern Show is raunchy, and funny and Howard tells it like it is.When he was on regular radio, he would get into trouble with the censors because of the language and the sexually explicit discussions he would have on his show. For a while I could See his show on a basic cable channel. And that's where I saw his eyes. A starlet, I can't remember who asked him to remove his glasses and he did and boom, there they were.Now he is on Sirius, a satellite radio station so I assume that he has more freedom to do his show his way.

• United Kingdom
18 Jan 08
Maybe I'll see if I can listen to him somehwere online; I've never actually heard the man, other than on some TV doc they showed over here years ago.



• United Kingdom
29 Feb 08
That's true, they can look silly. I've often thought I'd like a specially designed pair, not that I can afford it. But it must be relaxing when folks have no idea what you're thinking or feeling...

• Australia
17 Jan 08
I think if people pick the right sunglasses they can look very good, but I also think a lot of people hide behind sunglasses especially when one has had a late heavy night before...

• United Kingdom
17 Jan 08
That's true, although I've never done that myself. I favour baseball caps when it comes to hiding.