How many of you use myspace?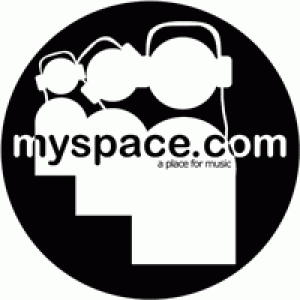 Philippines
10 responses

• United States
18 Jan 08
I hardly ever GO on myspace anymore. I think it was just a trend that is finally dying. There are some many unexpected errors on it and so much spam anymore. I'm kinda into the myyearbook now. Its more fun.

• United States
21 Jan 08
OMG myspace is starting to get really really dull. Yea, i sign on every other day, but thats just to check the messages and stuff. I only keep it because most of my friends are on it. but i think in a few months or so i'm goin to get rid of it.

• United States
18 Jan 08
it happens sometimes. if you have a dail-up connection i can understand myspace being annoying. i go on there all the time and i have several accounts. i've started to make somewhat of a living using peoples interest in myspace to make some extra cash too so i'm not going to dis it that much. myspace users is what puts food on the table in my house.

• United States
18 Jan 08
I do use myspace mostly because many of my friends have it. I have never used facebook to know if I would like it better or not so I think I'll just stick with what I'm used to.


• United States
18 Jan 08
I hardly go on myspace now too. With all those errors yeah I can definitely relate to your issues. I'm sticking to Yuwie more often. Way much better and it pays. I recommend you join it!

• Malaysia
2 Feb 08
hey pinksoda!I use myspace only at home.I'm too,on Friendster.

• United States
2 Feb 08
I used to get so stressed out with myspace to when i couldn't login and the sites would just keep refreshing with that error page! It gets pretty annoying and i stopped using it then switched to facebook and found out how confusing that can get so its back to myspace again. Although over the past like 5 years myspace has updated a lot! So i'v been using it for a while now but only for my websites and to make $$$.