Cowboys vs. Carolina... Who will win?

United States
9 responses


• United States
30 Oct 06
I hope so I have a bet on them to win outright. They definitley let me down on Monday

• United States
1 Nov 06
well thankx for this discussion i thnk cowboy will win hello all this is my bonus post for the day jesus said i am the way the truth and the life no one go to the father exept through so what is ur stand are u born again or not secondly mylot earning formula is this keep post on my lot and u will keep earning on this great site thirdly do u think u spen too much time on the internet if so try using mylot and u will see that u do nothing

• United States
30 Oct 06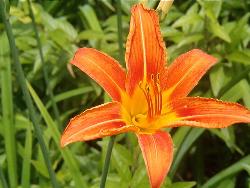 Cowboys got it, although I really wanted Panthers to win. It was an ok game, wasnt the best I've seen, and Romo wasnt the greatest either.Again, it was an ok game.